End-to-end encryption
End-to-end encryption
Data access for authorized users only. Trust Speicherbox. End-to-end encryption secures data with state-of-the-art encryption methods in Swiss data centers. Your data is transmitted encrypted and stored encrypted. This means absolute security against unauthorized access.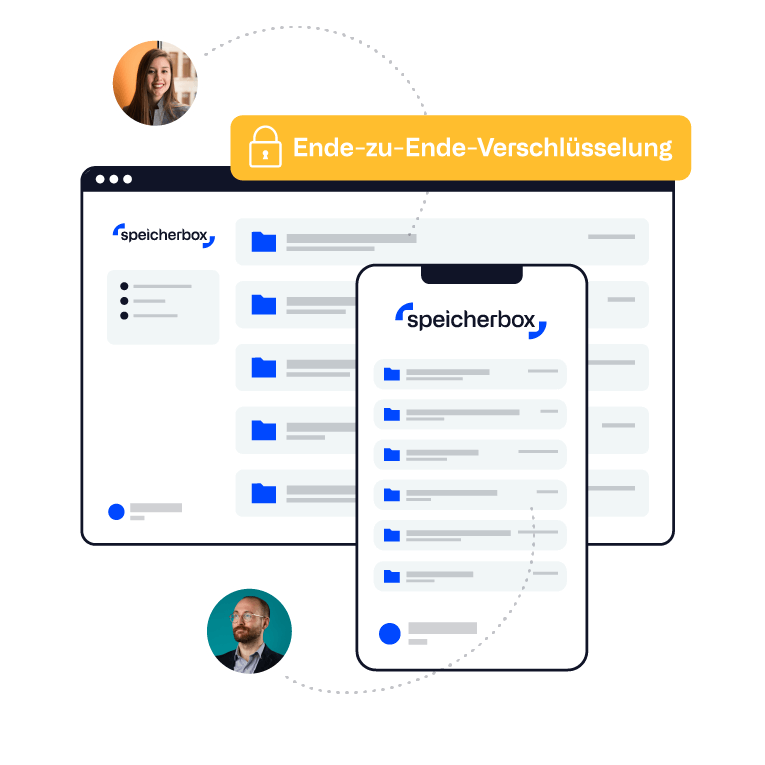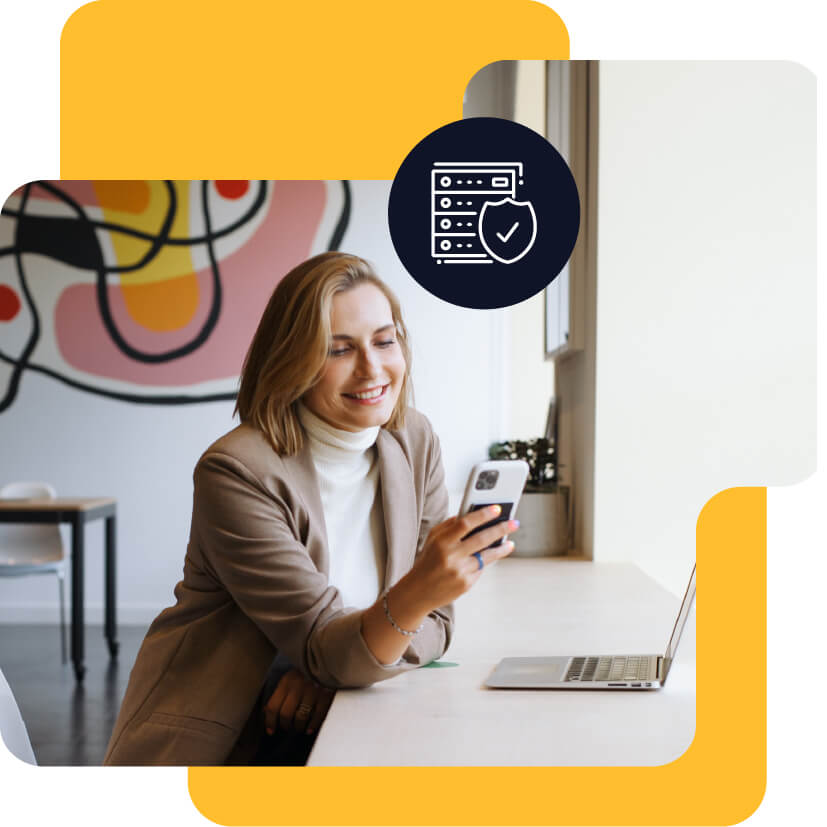 Secure technology
The gold standard of data security is end-to-end encryption. Speicherbox end-to-end encryption guarantees that your data stays encrypted - this applies both to the transfer itself and to its safekeeping in the cloud.
Security in transit.
Secure storage in the cloud.
Data theft protection
Absolutely confidential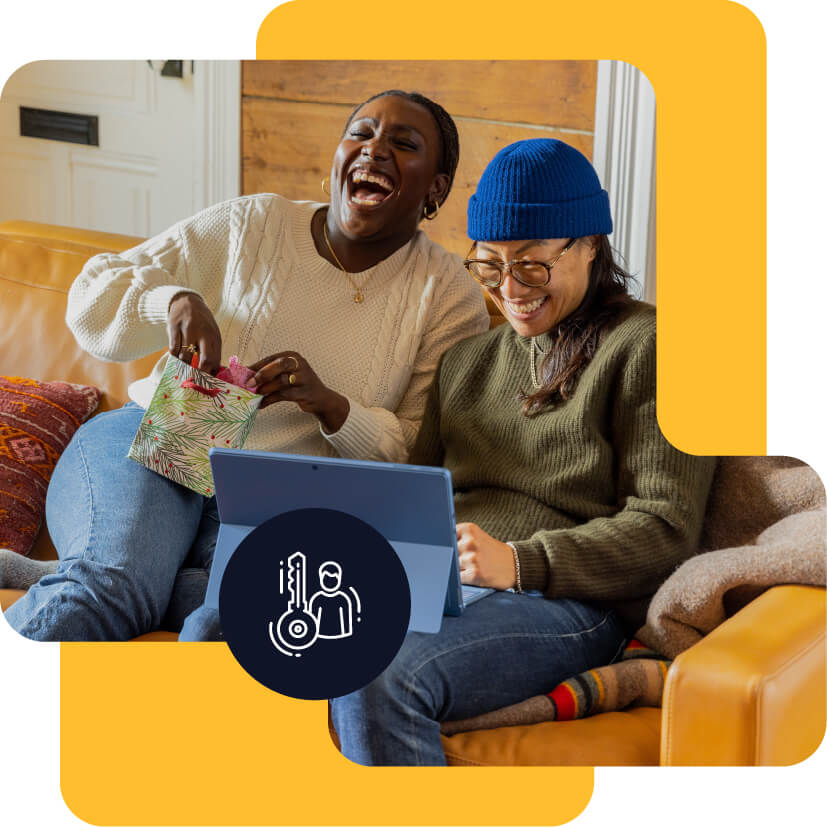 Key power only for you
Every single file is encrypted by Speicherbox already on your device. A randomly generated encryption key ensures the absolute security of your files. Decryption can only be done by the user themselves. Even the Speicherbox administrators do not have a key.
No fraud and identity theft.
Randomly generated code.
No storage of the code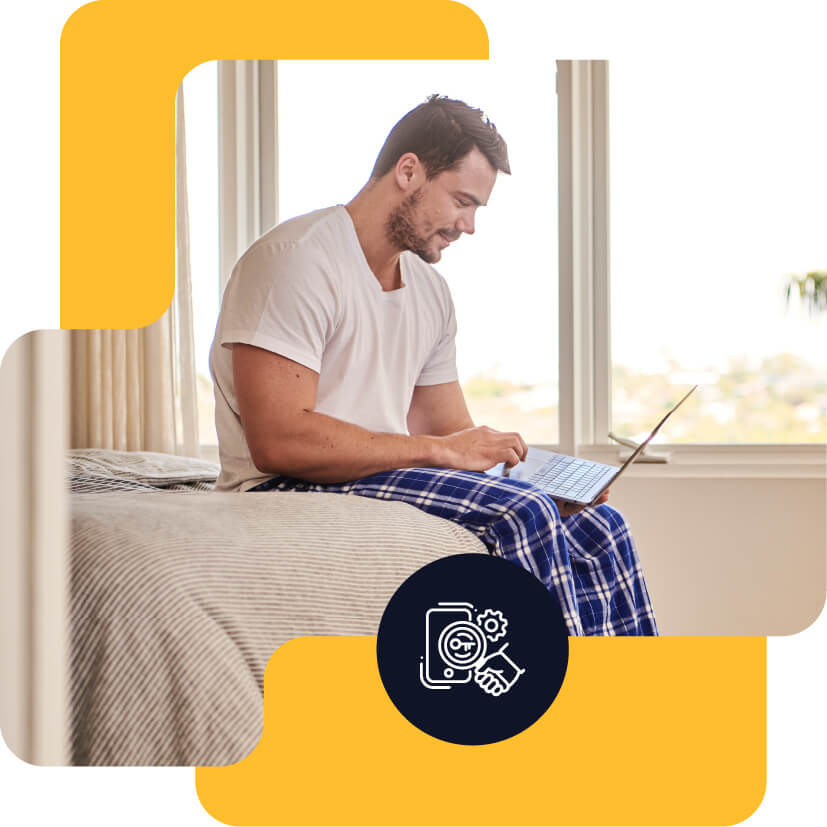 Complete protection for your data
Your data is completely encrypted on sender side and decrypted only on receiver side. Knowing intermediate stations are eliminated. Speicherbox thus fulfills the elementary goals of data encryption on the Internet: Integrity, confidentiality and authenticity. With a wide range of tools and functions, the data cloud complements the secure and controlled management of your data.
There for you throughout Switzerland
Your satisfaction is our top priority. That's why, as a company from the beautiful Swiss town of Zofingen, we also guarantee Swiss quality - both in service and in all aspects of the security and availability of your data. Please feel free to contact us. We will gladly take the time for a personal conversation.