End-to-end encryption with AES256 - the only secure way for your data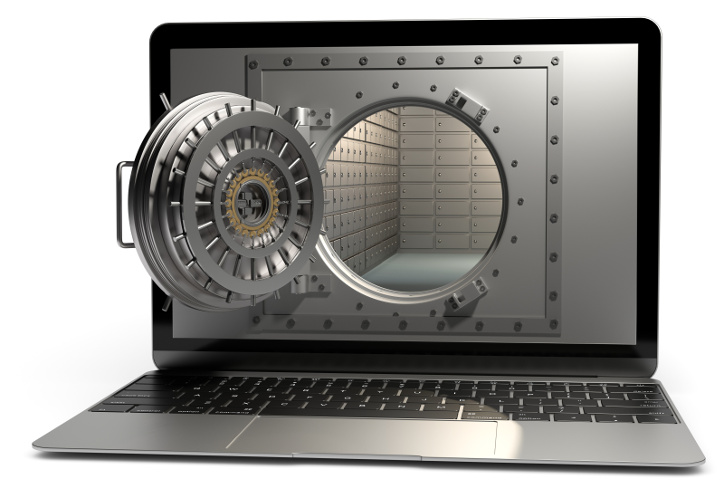 Contrary to the current trend in the online storage market, all of our servers are located in Swiss high-security data centers. For you, this means that your data is never stored in foreign data centers and is therefore always subject to Swiss data protection and jurisdiction.
Your data will be transmitted encrypted, as well as stored encrypted. With SpeicherBox.ch you encrypt your data end-to-end. This is the only way to ensure that your data is really secure in the cloud.
The encryption and decryption take place on the client. This means that no unauthorized person can access your stored data.
We rely on AES256 encryption. What's that?, AES is the encryption standard, and 256 means the key length is 256 bits. You can imagine it like this: with a key length of 256 bits, the number of possible combinations of keys exceeds the number of stars in the universe (there are an estimated about a quadrillion, ie 10²⁴, stars). That means a billion computers would take billions of years to crack this code.
The data centers have 24/7 security on site and are secured by biometrics.
Privacy
Swiss authorities, courts, municipalities. Offices, etc. are to the Swiss Data Protection Act (Federal Act on Data Protection (DSG) of June 19, 1992; https://www.admin.ch/opc/de/classifed -compilation / 19920153 / index.html) tied, just like Swiss companies. In addition, the Swiss authorities also have to comply with cantonal data protection laws and regulations and criminal official secrecy. This means that all organizations must handle their data with particular care.
A company, association or association, even a school, has numerous personal data such as addresses, date of birth, telephone numbers, photographs of customers, employees or members. Swiss data protection clearly stipulates how this data can and must be handled The organization to which the data has been entrusted is responsible for the data protection-compliant handling.
This must ensure that the online storage or cloud service provider, as a third party, guarantees data security within the meaning of Art. 7 DSG and Art. 8ff. or 20ff VDSG. This means that the personal data must protected against unauthorized processing by means of appropriate technical and organizational measures. The confidentiality, availability and integrity of the data must be ensured.